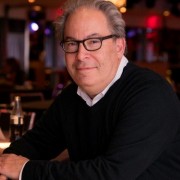 Robert Lakin
InvestorPlace Contributor
About Robert Lakin
A journalist — both writer and editor — Robert has covered markets and economies for more than 20 years. His previous gigs include Bloomberg News, where he was emerging markets editor in Tel Aviv, McKinsey & Co. and McDonald & Company Investments, where he was equities research editor.
His deep experience includes covering startups, emerging markets, financial services, and capital markets.
He writes a Substack newsletter, TLV Strategist, which covers the Israel business scene.

Join InvestorPlace Insights — FREE!
Get actionable advice from our top experts, including the hottest stocks to buy & sell, 401k and retirement tips, market analysis and more!
Recent Articles
After an asset management firm warned 50 companies of their bad climate practices, investors should factor ESG stocks into their decisions.
Zymergen reaffirmed product pipeline expectations in May. But ZY stock investors just received the bad news that the guidance no longer holds.
Affirm and Apple are teaming to bring the buy now, pay later purchase option to the iPhone maker's Canadian sales. The news comes as the AFRM stock price is down more than half year to date.
Insurtech Hippo is set to start trading with less cash than expected after investors pulled their money from the SPAC merger.
TCEHY stock is leading other Chinese stocks down on Tuesday following a report likening gaming to "spiritual opium."